Regular price
$0.00
Sale price
$37.47
Unit price
per
Sale
Sold out
Give your skin its best summer ever with this refreshing kojic acid scrub. The lemon essential oil offers a great Island tropical scent, while the papain and sugar gently exfoliate. Ideal for oily non sensitive skin, clears dark spots and hyper pigmentation. Use it under your arms and they will brighten in just few weeks. 
INGREDIENTS 
Whipped soap, sugar, papain, kojic acid, lemon, fragrance oil

DIRECTION OF USE
Rrub on skin to lather for a minimum of 4 minutes. Use at least two-three times a week.
This product and information has not been validated by FDA. Consult your physician before use.
View full details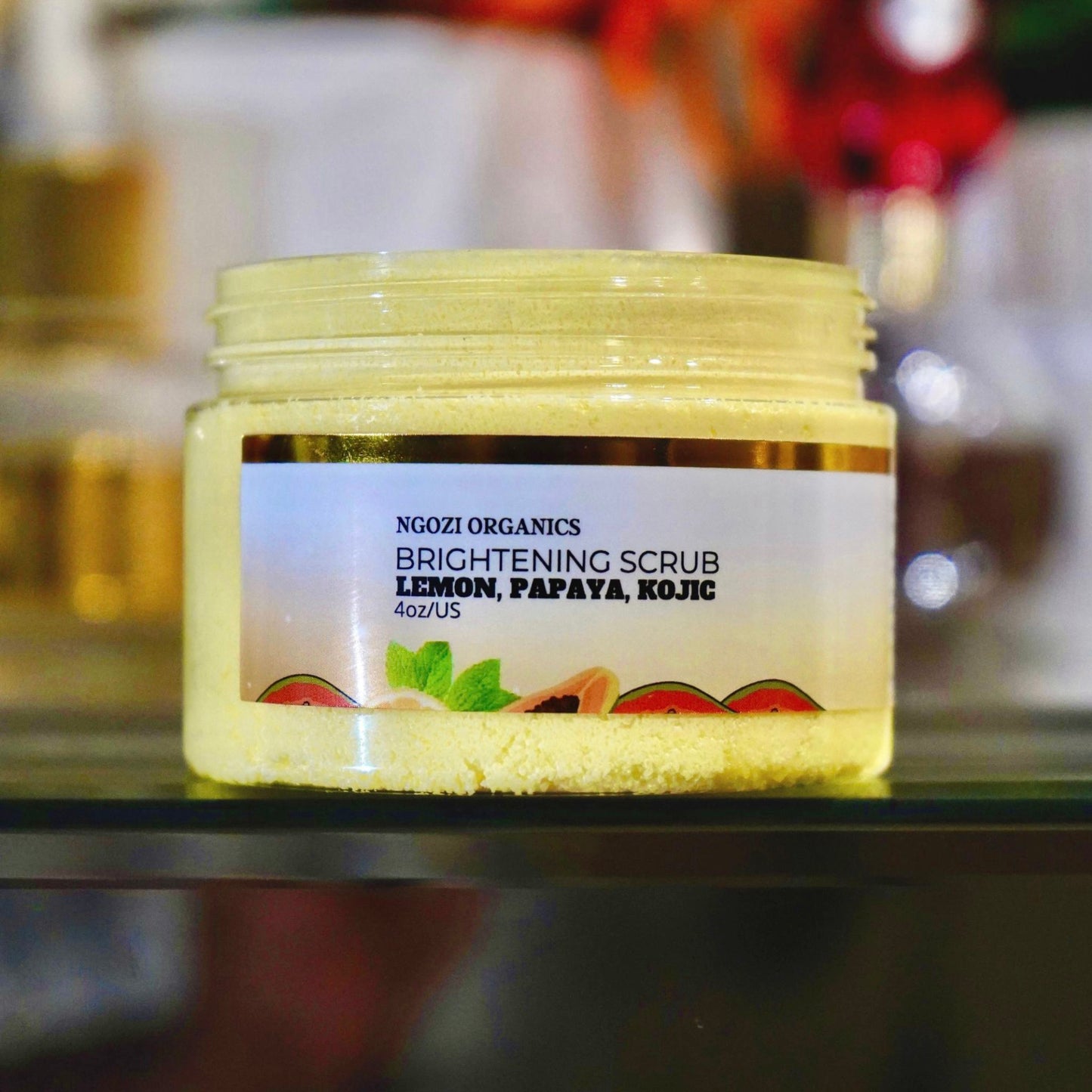 Get It!
The Lemon, Papaya and Kojic Acid Foaming Sugar Scrub is the doggone truth! I continuously get compliments on my skin. I mainly use it on my face and it looks more even-toned, feels soft, and smooths out old dark marks. Keeps those random pimples at bay too! (Same results on my body, of course.) Get it!
Lemon, Papaya and Kojic Acid Foaming Sugar Scrub
Love it. Smells great. I definitely love how it forms up. And rinses off so easily.
Love it
It's smooth on my skin. happy to know i didn't have any skin irritation like i do from other brands. I found the scrub that works for me.
Obsessed with this scrub!
I love everything about this scrub… the texture, the way it lather, the way my skin feels and glow after using it. Oh and the scent is like a sprinkle of clouds and heaven in a jar. Definitely worth every penny, you've got a customer for life 😉🫶🏽!