Regular price
$19.99
Sale price
$19.99
Unit price
per
Sale
Sold out
Yes, you read that right! Our body butter is made up with both butters and distilled water to keep your skin hydrated. This is a luxurious body butter solution, not a lotion. It's a blend of different oils and butters that spreads on smoothly and feels good to put on. We use a variety of natural ingredients to quickly rejuvenate your skin and leave it feeling soft, smooth, and hydrated. Our body butters are more of a treatment than just a moisturizer.
Made of shea butter, mango butter, glycerin, sweet almond oil, vitamin E, distilled water, emulsifying wax and stearic acid, fragrance oil and preservative 
View full details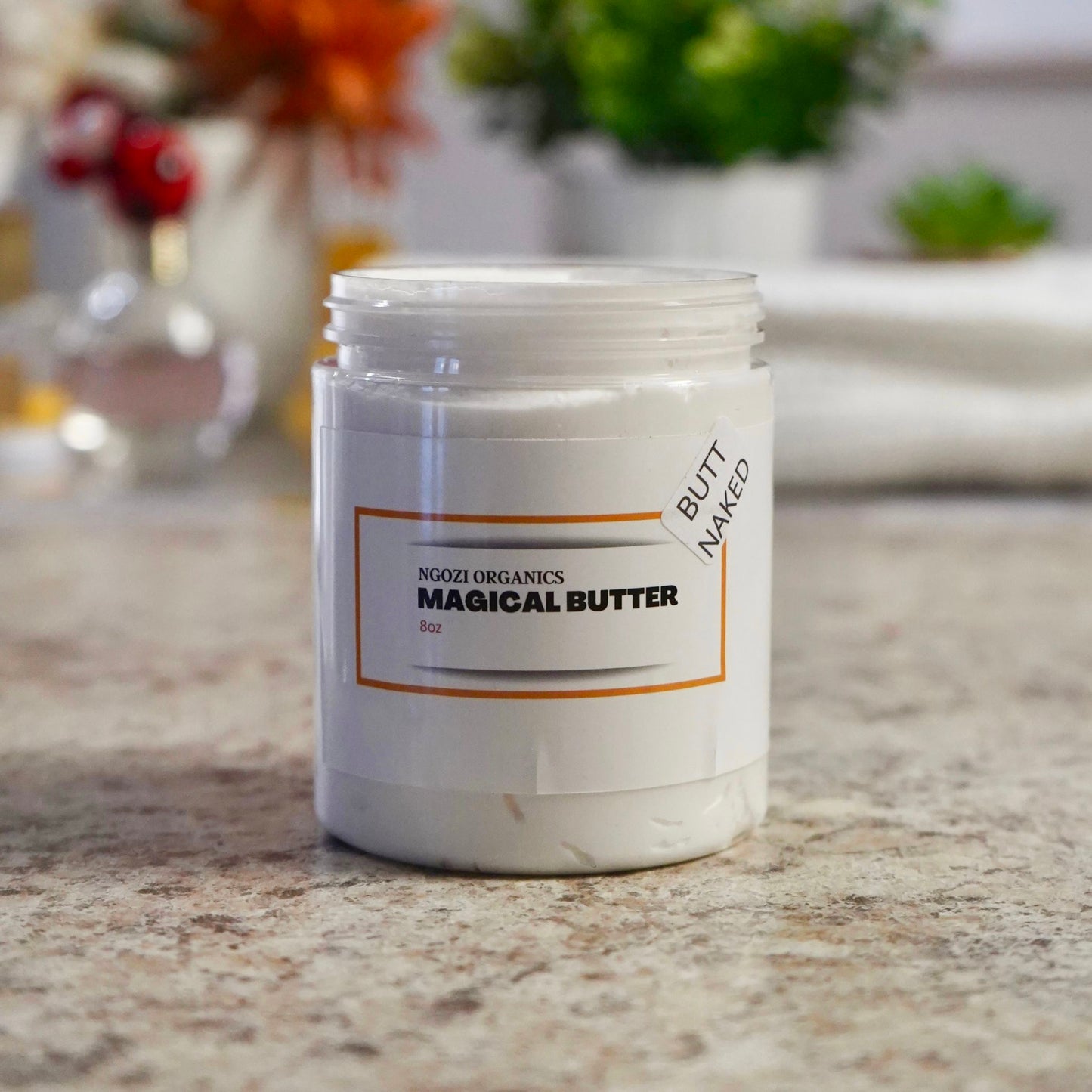 !!!!!!
EXUSE my French! BUT the non scented body butter is F****ing amazinnnnng! the free scrub I got with with purchase, smells heavenly!! Both products have made my body and hands so soft. The body butter also helps my eczema compared to any store crap I bought. Thank you! thank you! I will be purchasing again and also will be gifting my friends with your products!!!
Butter me down
Your Vanilla Bean body butter is the bomb. It's so rich and thick and the fragrance is long lasting. I would recommend this to anyone.
Thanks for the great product.
Love it
Gets me so moisturized my skin is glistening after I put it on and it's natural which is the cherry on top
I love the body butter, it's light weight, smells good, and it's something I can finally use in both summer and winter. It's not heavy or insanely greasy. I love all the scents as well.
Consistency unmatched
The texture of this body butter is unmatched! So moisturizing! Mixed with the magical oil is chefs 💋